Tax Day Rally (Recovery For All coalition)
When:
Monday, May 17, 2021,
5:00pm - 6:30pm
Where:
15 Trinity Street, Hartford CT
Join the Recovery for All Coalition for a mass rally on Tax Day in front of the State Capitol. Hundreds of people from labor, community, and faith organizations are uniting together to demand that the Governor and the legislature pass an equitable state budget that will fund our future by repairing the broken tax structure and making big investments in our struggling communities.


We'll gather under the Soldiers & Sailors Memorial Arch in Bushnell Park at 5 pm -- then march to the State Capitol to demand a real Recovery for All!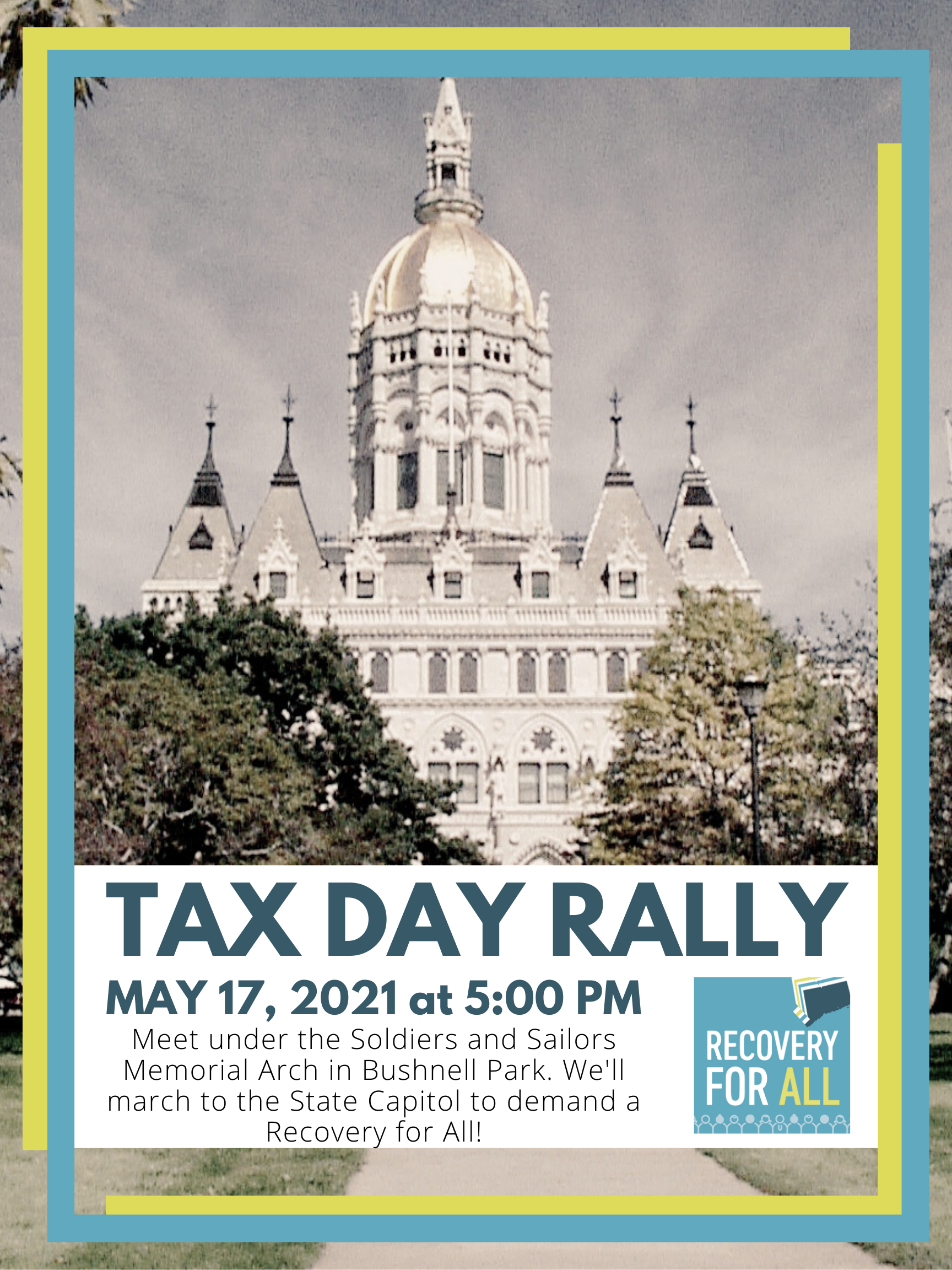 Attachments